Posted On: 12 06 2019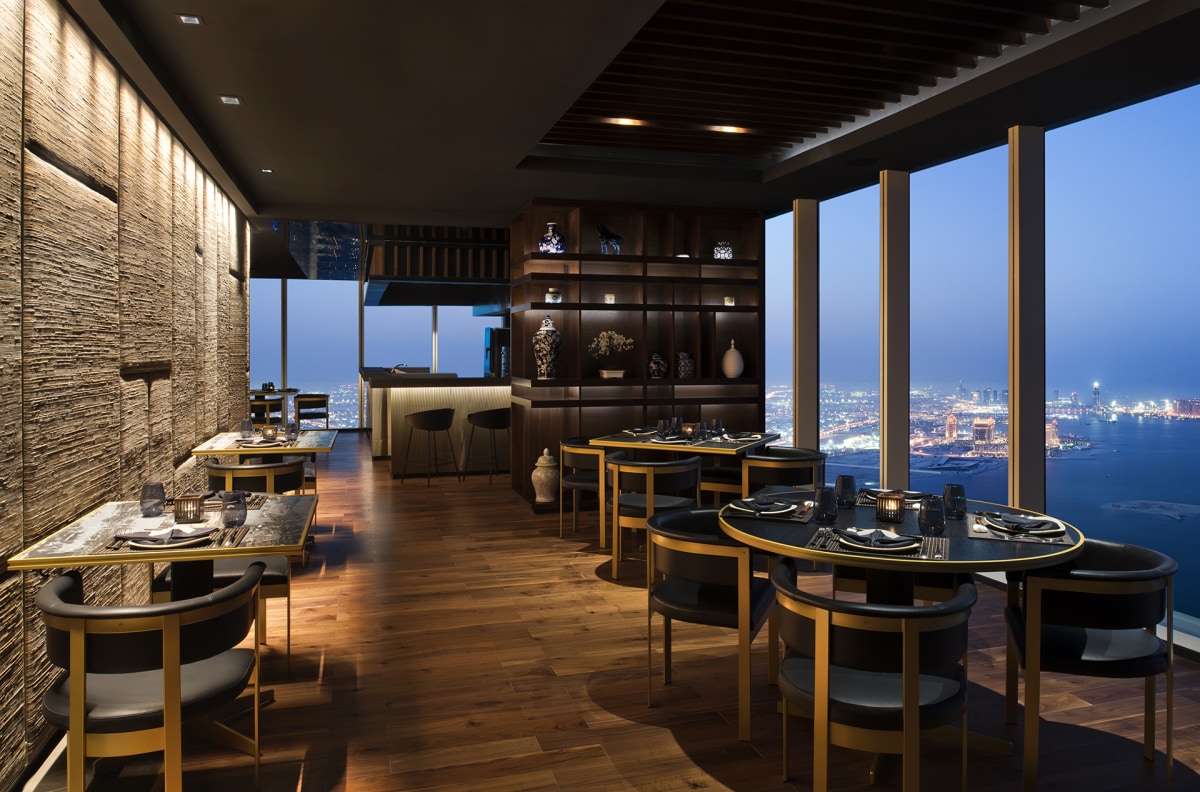 There are few greater pleasures in life than sharing delicious food with great friends. The opportunity to delight in gastronomic marvels and sample mouth-watering culinary fusions is a signature staple of the luxury lifestyle. Discerning individuals who adorn themselves with couture from the walk-in wardrobe of their luxury villa in West Bay know that no VIP lifestyle is complete without the unrivalled satisfaction of palette splendour. Luckily for such sophisticated connoisseurs, Qatar is rife with potential in the dining field. This eclectic and exciting destination has embraced the concept of global culinary adventure and currently hosts some of the finest and most renowned restaurant brands in the world.
To help you embrace your love of luxury and ensure your social calendar lives up to your lifestyle goals, we have put together a list of the top dining establishments in Qatar. Each of these visionary spots caters to a wide range of flavours and fashions, so you will never run out of options to choose from and you will absolutely never be bored when it comes to eating out.
Sumptuous Steaks
Luxury-loving meat-eaters will be bowled over by the chic atmosphere and world-class food available at Prime in The Intercontinental Doha – The City. Their succulent steaks are some of the finest on offer, one of which takes a whopping 60 hours to prepare. From Waygu Beef to 72 hour braised Lamb Ribs to Oyster Tempura, every diner is not only spoilt for choice, they are guaranteed an evening they will never forget.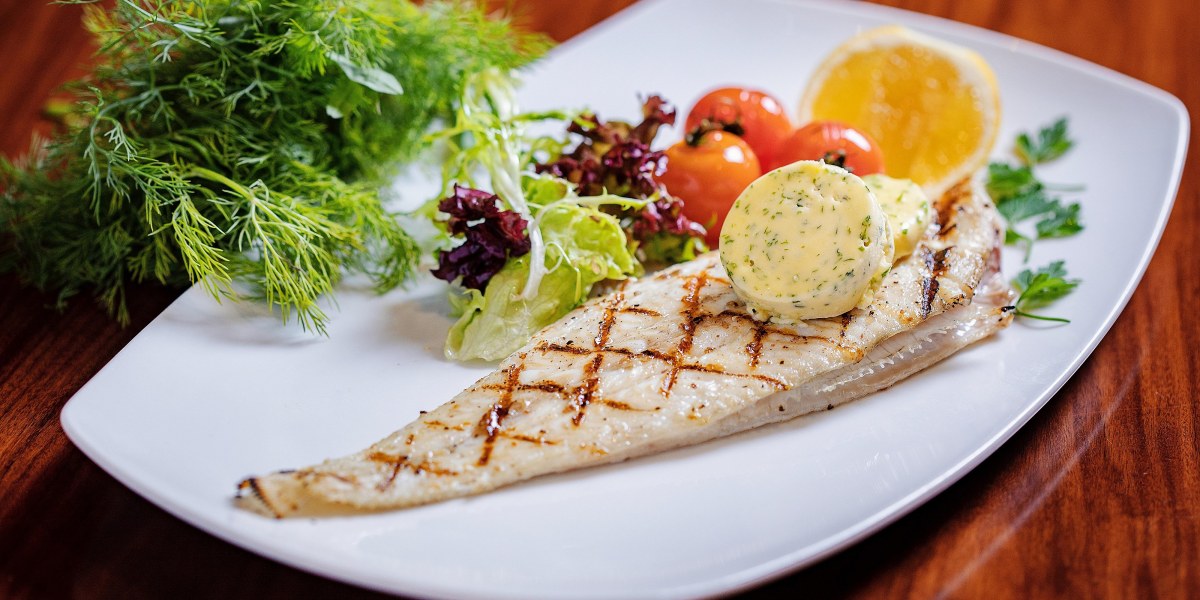 Captivating Celebrity
Not all Chefs are created equal, some Chefs have an awe about them that not only results in well- deserved celebrity, it also demands deference to their infinite talents. This premise is never more true than when applied to the genius of acclaimed chef Alain Ducasse. His sophisticated and daring fusion of Mediterranean haute cuisine with rich Arabic flavours has madeIdam a restaurant experience to be reckoned with. An unparalleled location in the Museum of Islamic Art is further enhanced by spectacular views, stylish Philippe Starck furnishings and dishes as mesmerising as their bespoke Foie Gras with Camel. This is an unmissable destination.
Visionary Views
Another master chef with well-earned celebrity who has expanded his global restaurant empire to include Doha, is Gordon Ramsay. Opal by Gordon Ramsay is an innovative new concept for this bold menu-maker. Its relaxed bistro style belies the gourmet foundations that provide a transformative dining experience. With a delightful al fresco terrace and delectable treats such as their Parsnip Veloute and Tamarind Spiced Chicken Wings, it isn't hard to see why this is fast becoming one of Doha's top restaurants.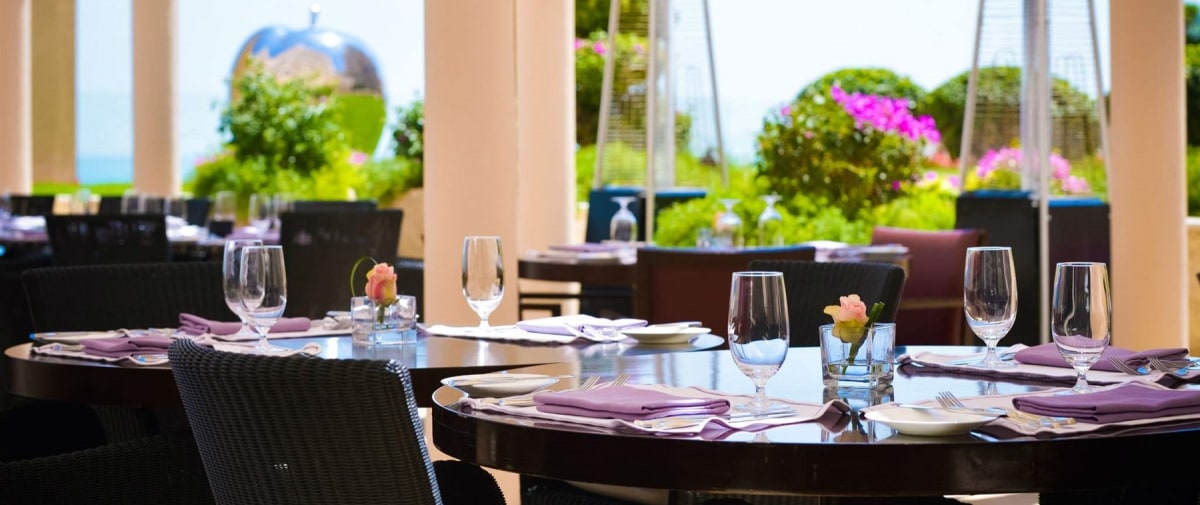 Fabulous Fusion
We defy you to find a finer example of exquisite Pan-Asian cuisine than the offerings served up at Zengo Doha. Inspired by the world travels of Chef Richard Sandoval, this innovative spice haven is rife with unique combinations and flavour explosions. With a captivating backdrop courtesy of 61 st
floor views of the Doha skyline, guests can feast on an array of sushi, dim sum, curries and wok creations. The diverse menu and flavour variety have marked this outlet for greatness and underline why it is definitely the place to be seen.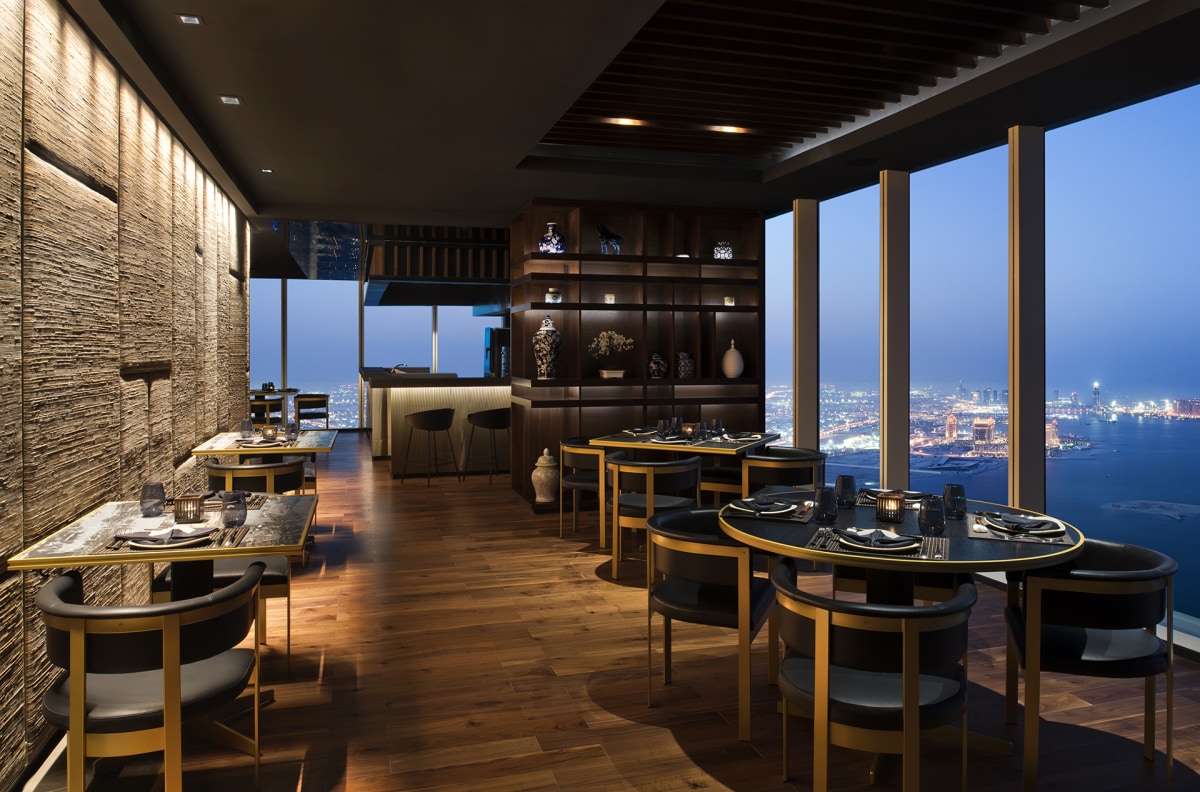 Ravishing Rotations
Serene, sophisticated and stylish, diners will literally be turned around by the majesty that awaits them at Three Sixty, Doha's only revolving restaurant. Handmade artisan pasta and freshly caught lobster are the stars of this menu, although superbly complimented by a stellar backing cast of sizzling steaks, signature salads and refreshingly charming Mediterranean flavours. This award- winning fine dining restaurant is a must-visit complete with breath-taking panoramic views, international influences and effortlessly delicate service.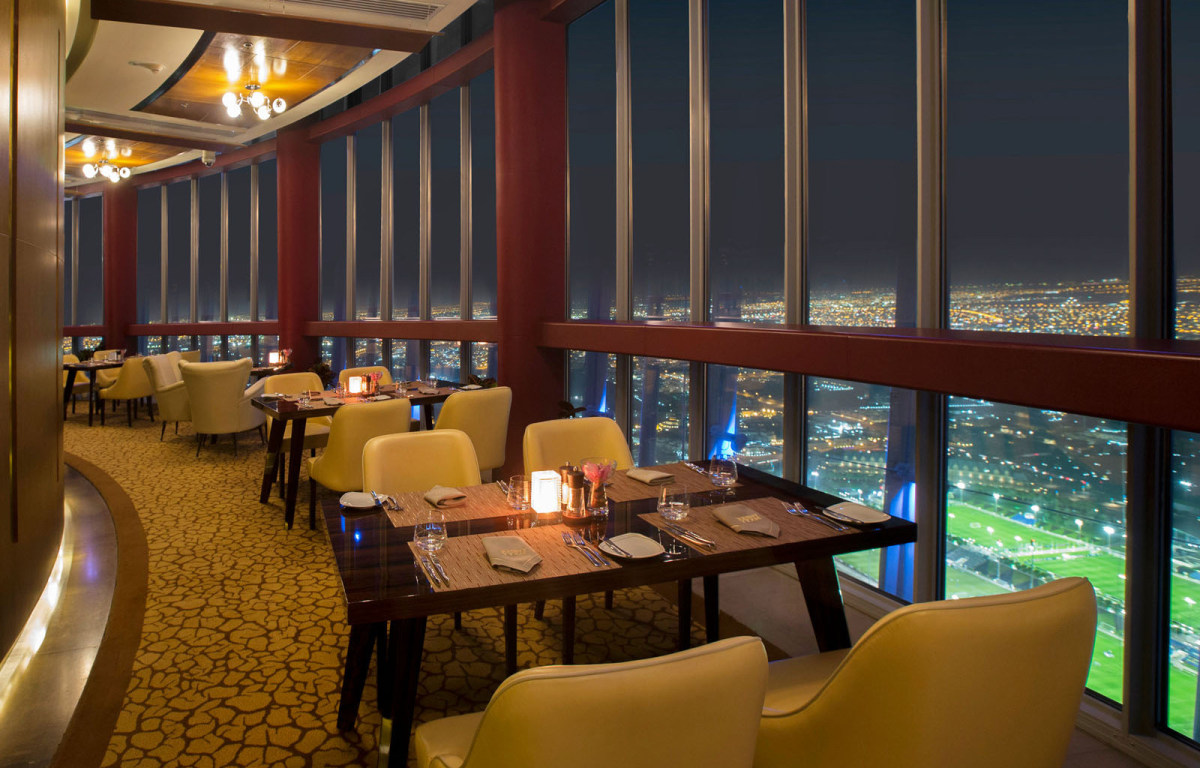 We hope we have inspired some culinary adventures and can't wait to hear your thoughts on our chosen venues or, indeed, any suggestions you have of your own. Let us know your top selections for luxury dining establishments via our social media on facebook, twitter or instagram.